Professional Rug Cleaning
Hippo Carpet Cleaning Allen is a customer's favorite and trusted service provider for professional rug cleaning in Allen, TX. We have a reputation for being the best rug cleaner providing excellent customer service, and having friendly, knowledgeable technicians.
In Allen, Texas, we are one of the leading rug cleaning services. Whatever type of rug you have, however dirty or smelly, we handle it.
For over 15 years, many clients have trusted us as a reliable carpet cleaning service. We continue to provide the first-class service to all clients while identifying new areas where our services might be useful to the Texas community.
We are Eco-friendly!
The Allen, TX area is home to our families. Just like you, we plan on keeping it clean for our kids and grandchildren in the future.
That is why we use environmentally friendly cleaning techniques to service our clients. Not only do we use equipment such as truck-mounted tools suitable for any job large or small. But we use natural cleaning solutions that can prevent allergies, asthma, and other illnesses that can be caused by improper cleaning methods.
Effective and Up-To-Date Rug Cleaning Techniques
There is probably a question in your mind about the methods we use for rug cleaning. You do not need to worry!
We will share our methods with you. Whether you have an area rug, an imported rug like Persian rugs, or an oriental rug, we use the most modern rug cleaning methods.
Hand cleaning - Certain rugs are delicate and cannot be machine cleaned. Taking the utmost care, our professional rug cleaners will gently clean your rugs.
Hot Water Extraction - We combine the best cleaning solutions with our hot water extraction system to bring you the best results.
Steam Cleaning - Non-heat sensitive rugs like synthetic area rugs require additional heat cleaning. Also, steam cleaning is a good way to clean cotton tassels.
Solvent dry cleaning - Some rugs have dyes that migrate. To prevent color bleeding, we use solvent cleaning techniques.
Air Blasting - This method removes excess grit and dirt from silk rugs before the secondary cleaning process takes place.
Water Blasting - Ideal for rugs where other gentler methods do not achieve the optimum results.
Immersion or Rug Washing - A popular method of cleaning pet urine-stained rugs.
Bonnet cleaning - Used with other cleaning processes to remove more soiling and speed up the drying process. Ideal for removing individual stains.
Color-fast Treatments - Ideal for situations where strong colors are present to prevent color bleeding during restoration.
This is how we clean your rugs to ensure you do not have to worry about health risks.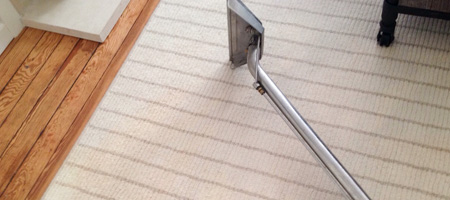 Dirty Rugs and Health Risks
Rugs are far more than just decorative items. Using them makes areas less slippery. Also, they catch some of the airborne dust. But without proper rug cleaning, they become the source of indoor pollutants. Here are some dangers of having dirty rugs in residential or commercial spaces:
Infections
Rug fibers can harbor bacteria and viruses that can cause mild to severe infections.
Allergies
When you have allergies, you should have your rug cleaned regularly. Allergens like dust, mold spores, pollen grains, and pet hair can be trapped in the tiny fibers of your rug. That is a solid reason why you need to maintain it regularly.
Breathing Problems
The primary source of indoor air pollution is dirty carpets, rugs, and upholstery. Such problems are dangerous for people with asthma (or other respiratory conditions).
Skin Irritation
Your area rug makes you itchy after a while? If it does, you should not hesitate to hire a professional rug cleaning service. Having a filthy rug can cause the itchiness you feel.
Food Contamination
According to studies, rugs may harbor more harmful bacteria and viruses than toilets. Simply touching an unclean rug might contaminate your food. You may also experience airborne pollutants in your home, especially in your kitchen.
That is why we are here to help you prevent these health risks.