Water Damage Restoration Services
Water damage is known to be one of the most common problems homeowners face, and if left untreated for too long, it can lead to even worse issues. Floods often cause structural cracks in your house and expensive damages that make it difficult or impossible to fix on your own. Not only does this leave you without a place to live but it also makes life more complicated. Professional water damage restoration experts understand how distressing these issues are for homeowners and should be resolved quickly.
Reasons for Water Damage
Water damage may occur due to several problems; here are some things that may be the reason:
A clogged toilet
Appliance leaks
Broken water heaters
Blocked drains
Burst or broken pipes in the hoses
Foundation cracks
Moisture behind walls
Plumbing leaks
A leaking roof
HVAC condensation
Severe weather
Structural damage
Types of Water Damage
The IICRC has developed the industry standard for water damage mitigation. They categorize water damage into three types: clean, gray, and black-water damage.
Clean Water Damage
This can come from various sources, but it's important to recognize the difference between "clean" and contaminated. The most common cause for clean water-related damages is plumbing supply lines that carry drinking or cooking tap water into your home; these pipes often run close by a ground level where there is easy access for things like dirt particles and bacteria.
Gray Water Damage
If you've ever dealt with dirty dishes or laundry that smells like someone opened a can of pork and beans, then chances are your house has experienced some form of gray water damage. This type of damage occurs if there is a leak in dishwashers, broken plumbing fixtures, or toilets overflowing. This can lead to mold growth because there isn't enough airflow in these damp areas. Therefore, these types of incidents may develop bacteria-infected areas if left unchecked long enough.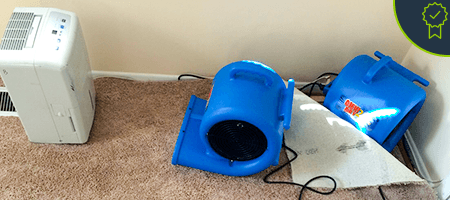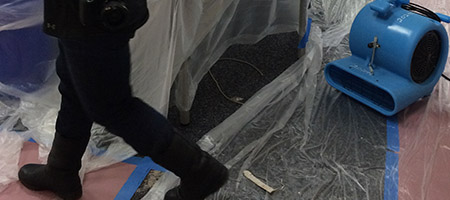 Black Water Damage
Black water is unsanitary and can contain pathogenic agents. This unsanitary water can come from the use of the malfunctioning toilet, flooding or if there was an overflow in your sewer system. Moreover, it may contain feces that carry many disease-causing germs that are harmful both short-term and long-term.
Black water damage is not something you want to ignore. The bacteria introduced into your home may last for a few months or more if left untreated. You should call an experienced contractor as soon as possible. Professional cleaners will ensure the damage is cleaned up of all potential infestations before it's too late.
There are protocols to deal with sewage backup and can only be done by professionals. A unique set of water damage restoration techniques works to safely handle the situation. Black water may cause air-borne diseases if it is disturbed without any caution.
As a result, it can affect the air quality. Hence, precautions during clean-up will help in avoiding having health issues due to those pesky germs. During the water damage clean-up, keep the windows and doors closed to prevent any cross-contamination.
Why Choose Professional Services for Water Damage Repair?
Water damage may appear minor and you may ignore it until it causes a bigger problem. It is ideal to call for help as soon as you see the signs of such damage. A professional approach will help you resolve and restore the damages quicker for your residential or commercial property. The experts at Hippo Carpet Cleaning Allen have been trained for quick response times. We'll get there quickly while being mindful about what needs to be done first based on experience gained through years of work in the industry. Contact us now for a free estimate today!
FAQ
How much does water damage restoration cost?
Water damage restoration cost depends on the cause of water damage. Damage restoration of different causes involves different equipment and specialty which ultimately affects the cost of restoration.
Is it worth getting water damage professionally done?
Yes, Professional water damage restoration ensures that the restoration process is handled promptly to avoid extensive damage to property and contamination. Our professionals not only ensure your home is restored to its original feel but is left clean and safe for habitation by using eco-friendly solutions during cleaning.
What does the water damage restoration process include?
Our water damage restoration process is designed to tackle all causes of water damage. In a nutshell, it involves on-site assessment to determine the source of the damage, extent, and contamination status. It also involves using modern high-powered water extraction equipment, sanitizing, deodorization, dehumidification, and restoration.
Top 3 signs that you need water damage restoration service
When your area of residence is experiencing severe weather conditions characterized by floods
When you have leaking pipes or clogged gutters
Malfunctioning sewerage system and blocked drains